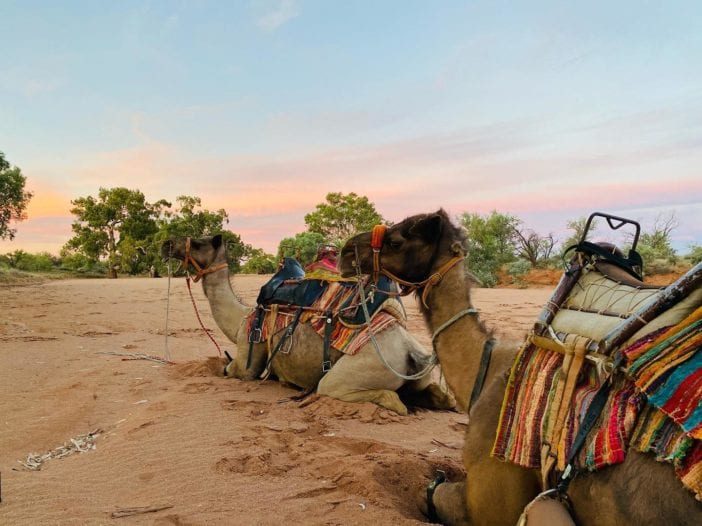 Overnight camel tours are very relaxing and are quickly becoming one of our most popular tours. With our overnight tours, you get to experience a camel ride, an outback sunset, and sleeping under the stars.
We have recently had some very happy overnight camel trekking tours in Silverton, NSW.
What we love most about our overnight camel tours is the great people we get to hang out with.
Sometimes we bring more than camels. These guys love joining us on our overnight camel treks!
Australian Overnight Camel Treks
Are you ready for your adventure? Contact us today to book your dates.