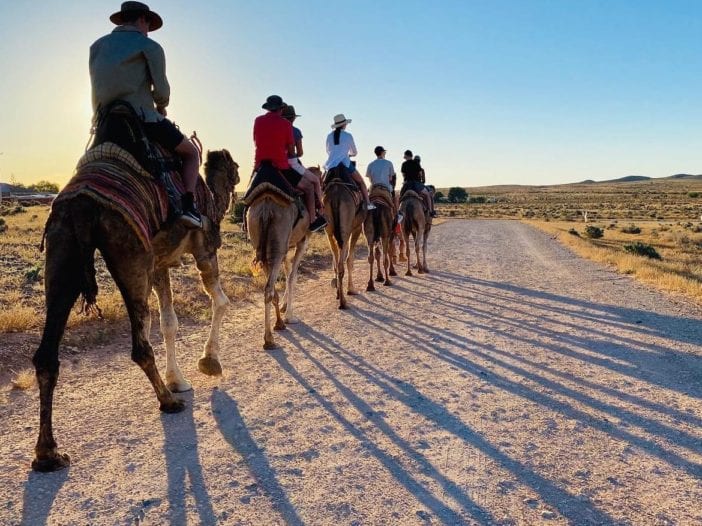 Silverton Outback Camels wish to advise we will be closed over the coming weeks due to warm weather and the need to rest the camels and ourselves after a busy season.
We are still running any prior bookings and can take bookings for future dates, so please contact us if you are interested in a camel tour, farm visit or overnight camel trek.
We will be open again March 5th.
Book your Camel Tour
Don't miss out on your preferred date. If you have a trip to Broken Hill or Silverton this year, book your spot now so you don't miss out.