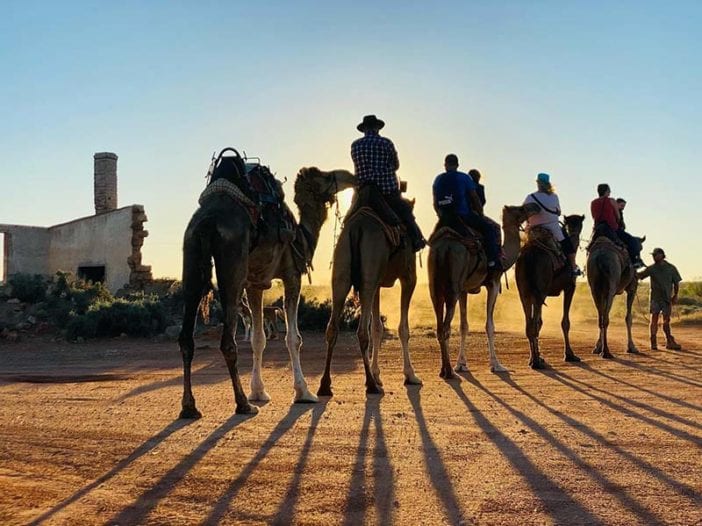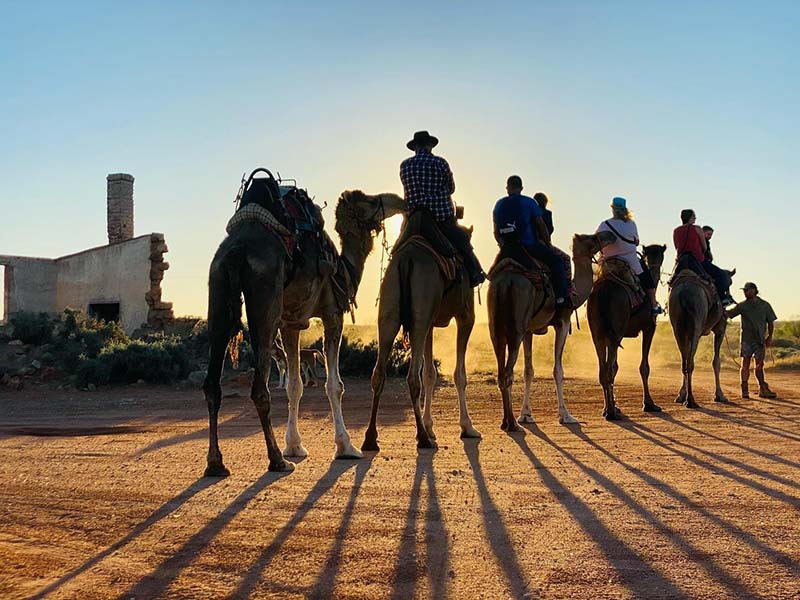 We have had some very hot weather during Feburary so we reduced our bookings to give the camels a rest after a busy seasaon, but we still had a lot of visitors still heading to Outback NSW and enjoying camel rides.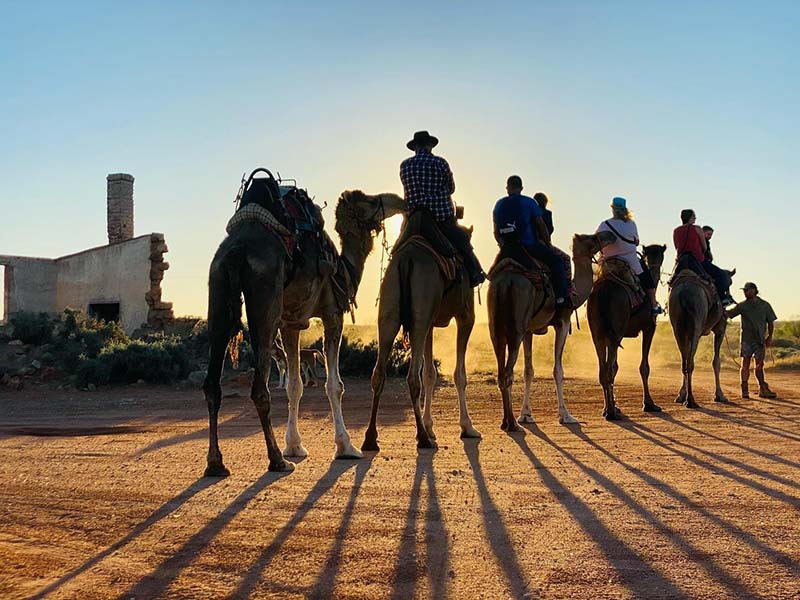 Beautiful Mavis will tell you that you are never too old to ride a camel! She is 91 years young, and came to visit with her son Rod. They had a great time!
Check out these happy people and happy camels at the entrance sign to Silverton Outback NSW.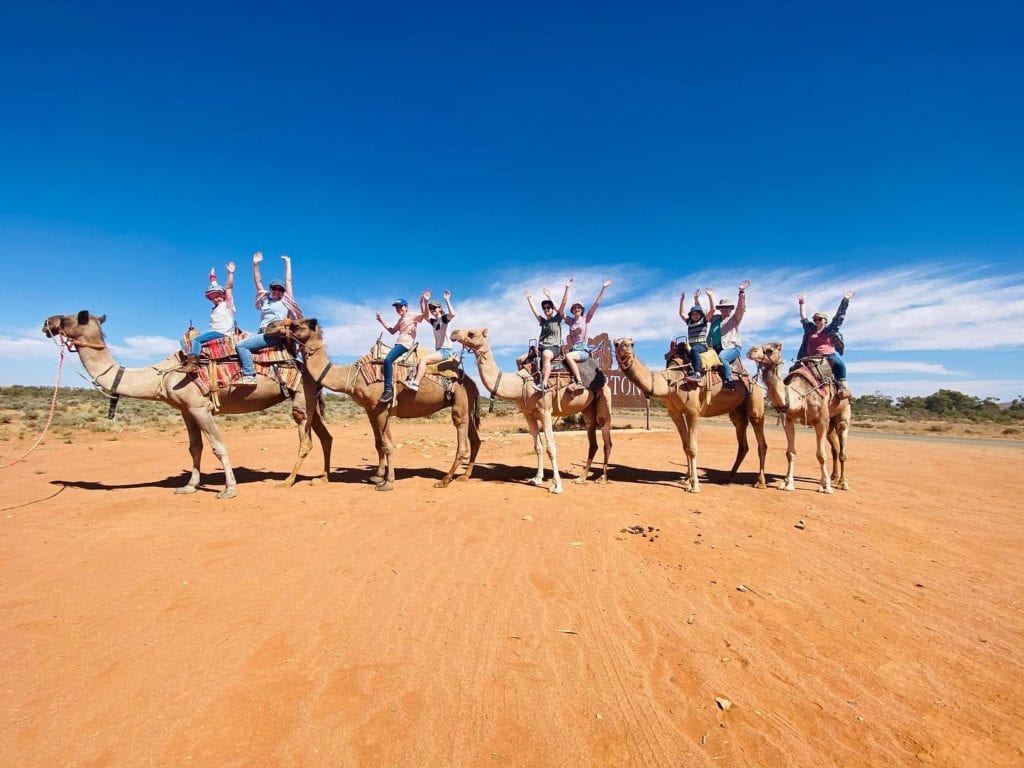 During Summer, the Silveron Hotel is a popular destination with our visitors and our camels.
It just doesn't get any better than a sunset camel ride around Silverton, Outback NSW. Best time of the day!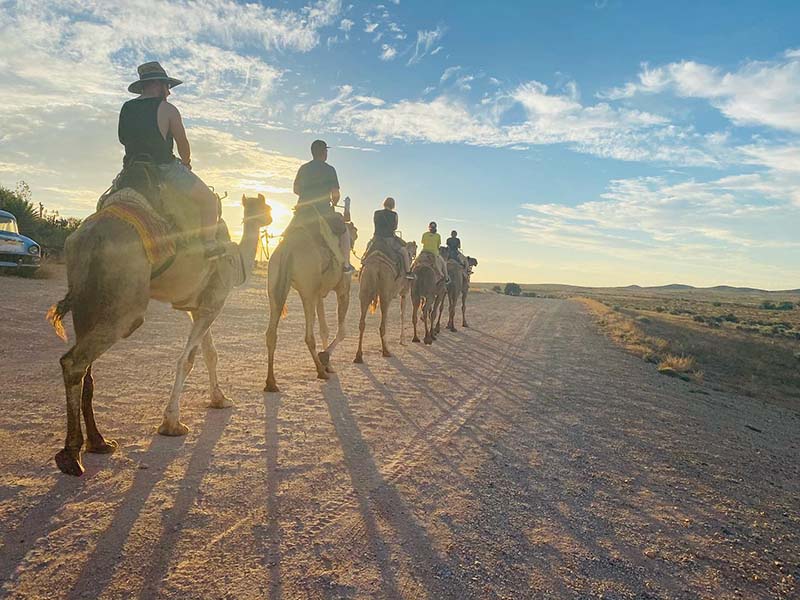 Petah took a break during a camel ride in Silverton and made time for a selfie. Smile!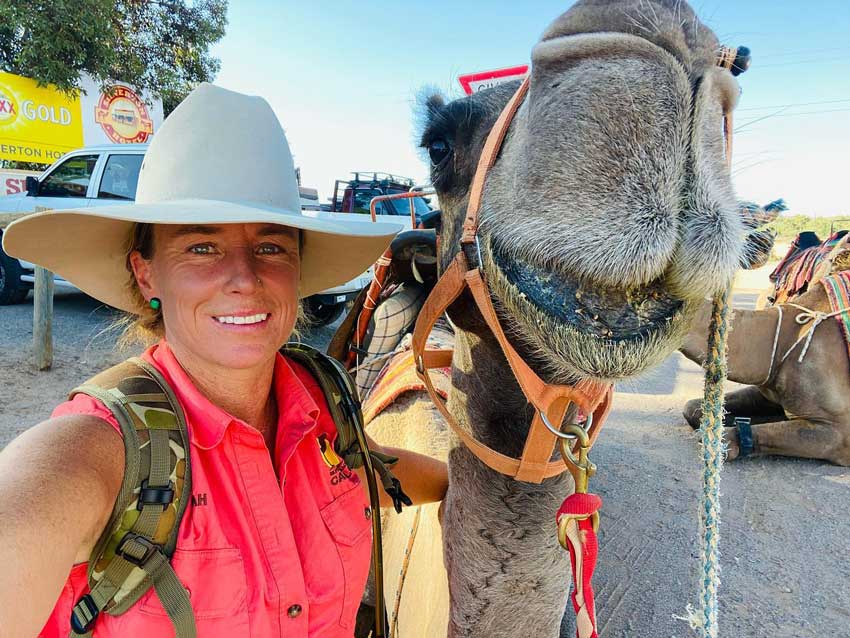 Did you hear we now have an emu at our camel farm? Well Toto decided he wanted to join us on a camel ride. We think he enjoyed it!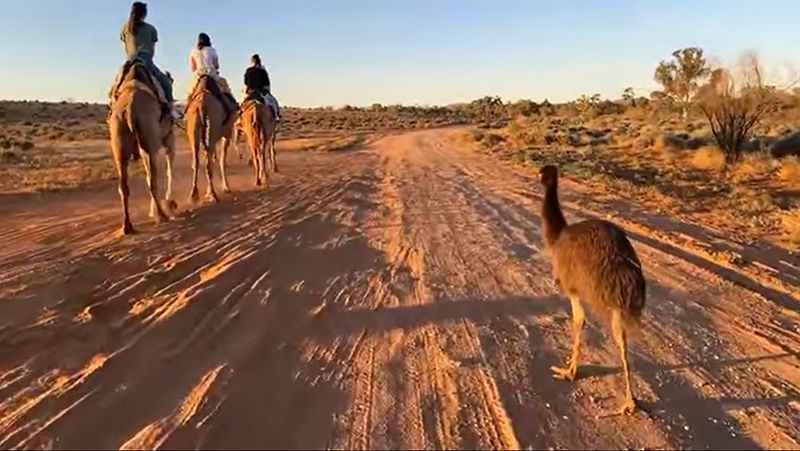 Toto loves Duncan, and it looks like Duncan likes Toto too!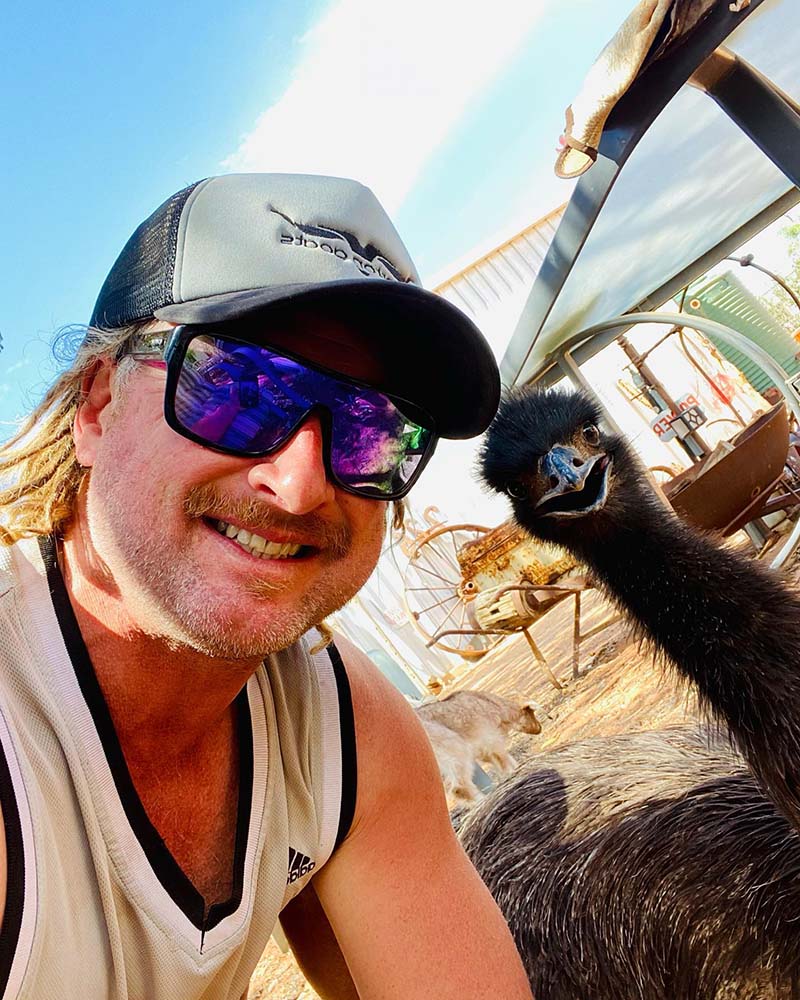 We are back up and running now, so come on out, check out the beautiful scenery in Silverton on the back of a camel! Check out all our available camel tours, and contact us direct to book your camel tour today!