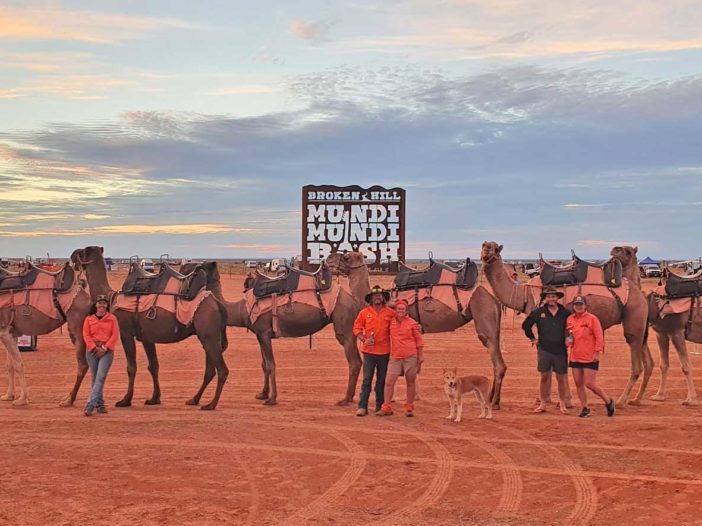 We were very excited to have the inaugural year of Mundi Mundi Bash in our backyard and to get the invitation to bring our camels out as an attraction.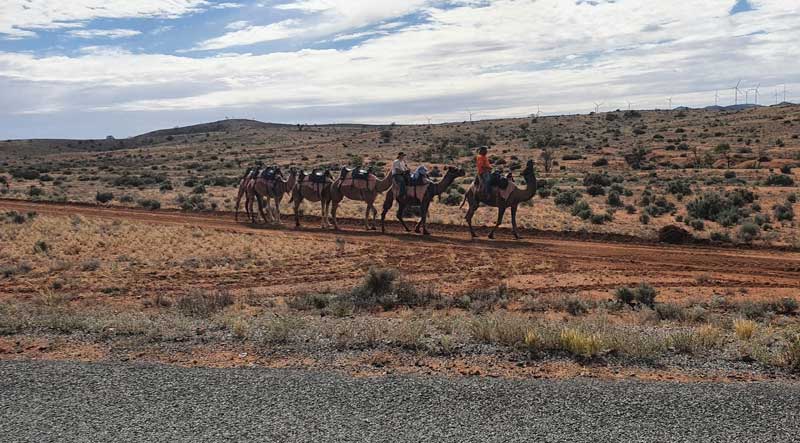 We walked our camels over to Mundiville and camped for 7 nights with our camels and many of our farm animals in a petting zoo. It was a privilege to be able to have so many people enjoy our camel rides.
We also had a few bands visit the camels. Chocolate Starfish squeezed in a visit right before their on stage performance.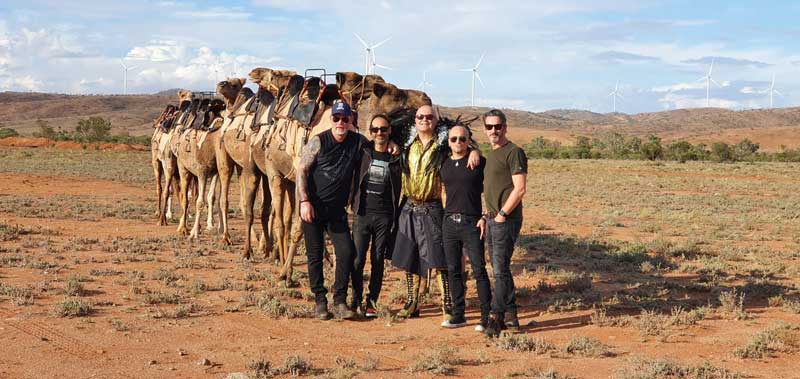 Furnace and the Fundamentals thought they would grab a beer and enjoy a camel ride all the way home!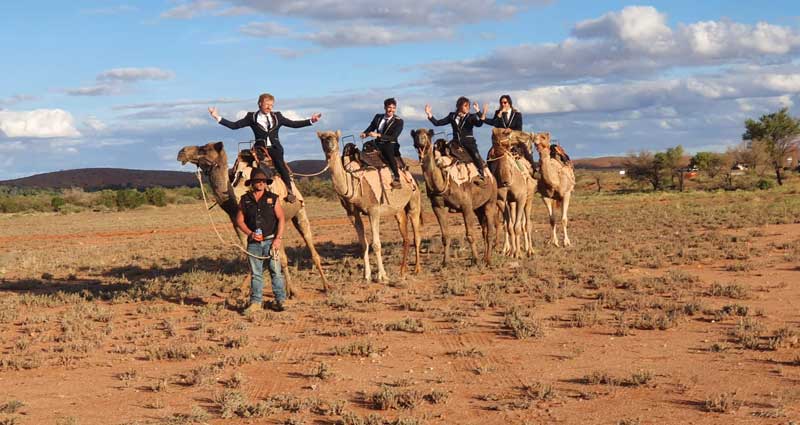 We had a big team helping us out throughout the week and were so busy we didn't get a photo of everyone, but here is a few of us relaxing around the Mundi Mundi Bash sigh.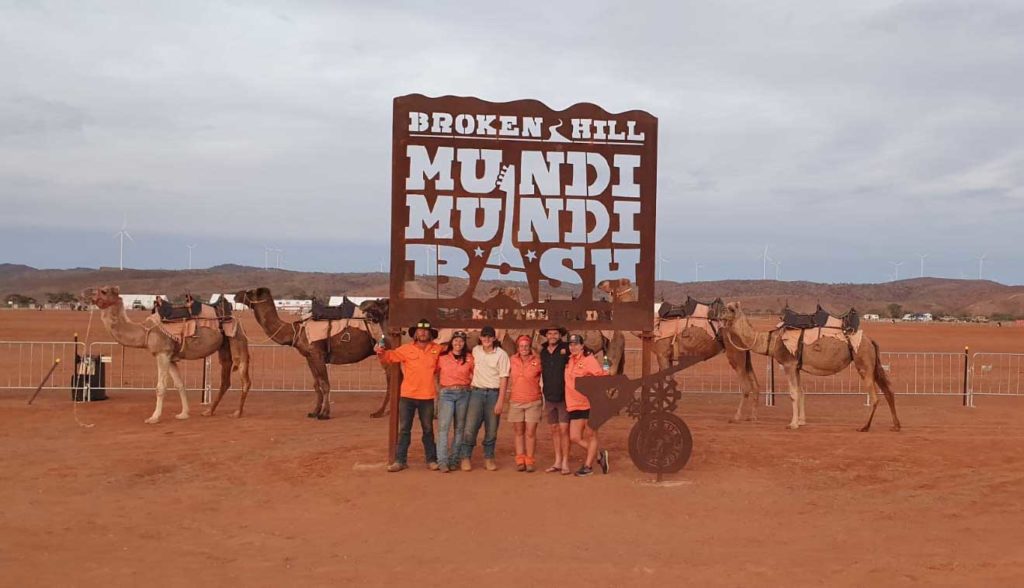 We are locked in for August, so if you are attending the Mundi Mundi Bash in August, look us up. We will be located in the same spot, on the right side of the stage. Come say hi! We would love to see you. – Petah and Duncan